An interactive web application on a story-telling game on the IP rights issues
The web application matches playful and learning features in the spirit of a serious game approach, with the goal to promote the essential elements of IP rights, taking inspiration from a real historical event, particularly suggestive. The basic elements of the story-telling game has been developed during the event: Intellectual Property Game storm in High School – Lecco.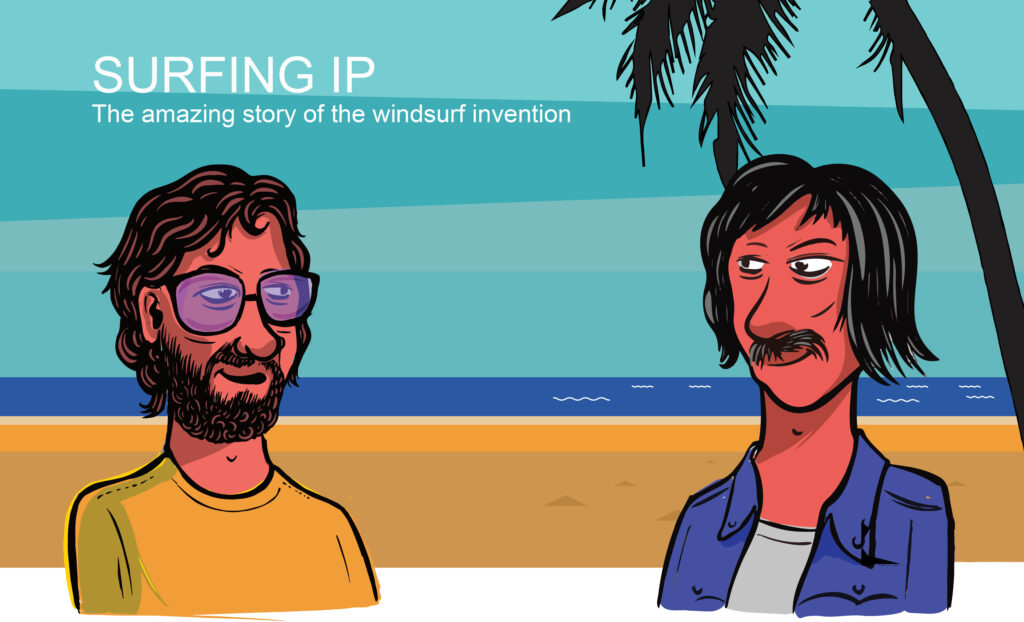 The web-app game is inspired by the history of the invention of the windsurf and the related IP rights.
The game is entitled SURFING IP – The amazing story of the windsurf invention and is focused on how decisions on Intellectual Property matters can impact a new entrepreneurial activity.
In the picture, the two protagonists of the story are depicted.
The web app will available for free in the following weeks on this web page.
---
While waiting for the above-mentioned output, an interactive web-application Try it again, Karl! (currently in Italian only) is already freely available from the previous THEOREM project.
The story-telling game is based on "The myth of the Donald Duck as prior art" case.
Go to the THEOREM website to the IP GAME: Try it again, Karl.