Best Practices on IP valorization: Handbook on Italian and Spanish best practices of Intellectual Property exploitation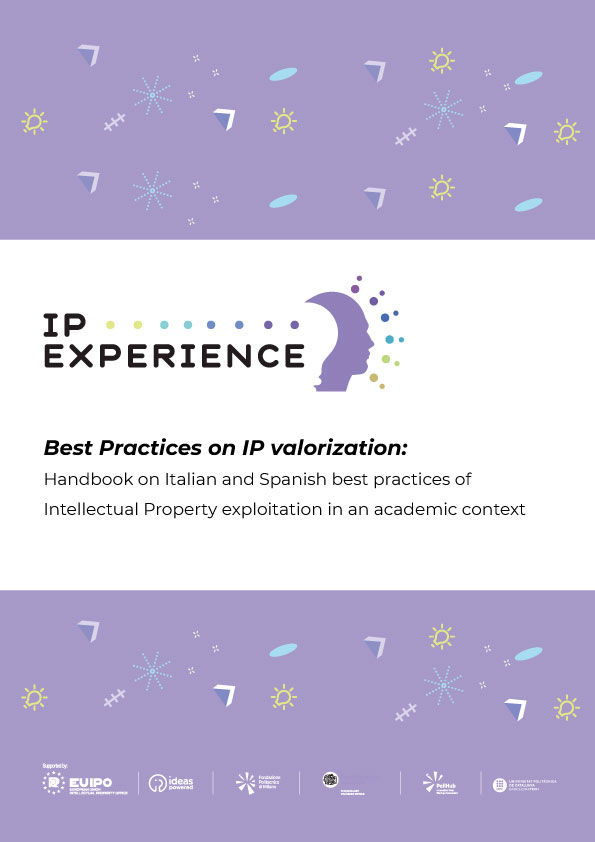 The handbook presents five chapters:
In the first chapter the Politecnico di Milano and Universitat Politecnica de Catalunya will present the general overview of their IP policy;
The second chapter deals with the importance of establishing well-defined IP strategies to economically valorize an invention, with a specific focus on licensing policy and start-up creation process.
The third chapter tackles a very tricky issue: how to evaluate the patentability and the registration requirements and how to calculate the value of an intangible asset.
The fourth chapter points out the importance to define IP Regulations to optimize the Academic – industrial relations in the context of intellectual property commercialization and Open Innovation projects.
The last chapter presents how the two universities evaluate, support, and monitor the invention of their researchers, promoting entrepreneurship within their structures.
---
A similar handbook entitled 'Intellectual Property for Start-ups' (43 pages, currently in Italian only) is already freely available from the previous THEOREM project. Go to the THEOREM website to the Intellectual Property for Start-ups' handbook.